What background checks do you do on your employees?
As an employer, it's important to protect yourself by checking and verifying information about prospective employees.
What is fit2work?
fit2work helps you manage all your employee screening checks from a single place:
• Police checks
• Bankruptcy check
• Financial checks
• Basic Credit file checks
• Working with children verification
• Educational qualifications
• Entitlement to Work (Visa)
• AHPRA confirmation
• White card & Licence checks
• Reference checks
• Employment history verification
• Professional memberships
• Medicals
• Driver's licence check
…. the list goes on.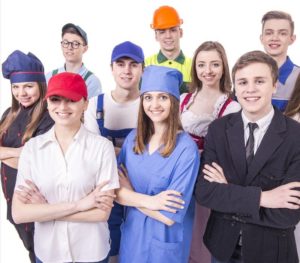 Manage as much or as little information as you want
Do a police check or maybe just verify a qualification – fit2work's online platform makes it so easy! And the cost can be covered by yourself or the employee – it's your choice.

Information Sessions for Your Industry Sector
TCS is running FREE information sessions during March.
Book your spot – we'll be in touch to confirm sessions dates and times.
SPACES ARE LIMITED!