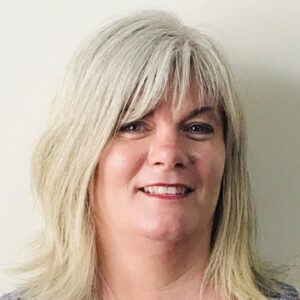 Position at TCS
Account Manager
Years with TCS
5+ years
What does a day at TCS look like for you?
I manage a portfolio of collection work in the Burnie office, where I negotiate payments, initiate legal processes and discuss outcomes with clients. I'm a positive person so I try to put that into everything I do. The tasks I perform each day are varied but they all revolve around two  things, getting great results for our clients and providing excellent service to everyone I come into contact with.
What aspect of your role do you find the most rewarding?
Being able to achieve payment for Clients where they have previously been unsuccessful. It's always great when we get a positive outcome!
Working with a great team at TCS!
Describe a time when you achieved an unexpected result for a client.
A debt was referred to us for around $40,000. The customer was giving all manner of excuses not to pay but I persevered and managed to come up with a strategy that brought about full collection of the debt. It was a hard slog, and it took some time, because the customer was not based in Australia, but I wasn't going to give up and I used all my training and determination until I got the debt paid in one lump sum.
Our client, who was a local small business, was extremely happy and I felt a great sense of accomplishment knowing that my actions brought about the result.