TCS is very pleased to announce that Peter Bignold has joined our growing team of business professionals, in the role of State Business Development Manager. Peter brings with him a strong track record of successful partnerships, focusing on client outcomes and win win solutions.
Peter's career spans over 30 years across multiple industries in Tasmania and mainland Australia, working for well-known multinationals such as BMC Software, FedEx, TNT, and Valvoline. His passion is sales and marketing and he is eager to put that knowledge into good use developing strong customer relationships, value adding to clients business and enhancing how and what we offer in our solutions suite.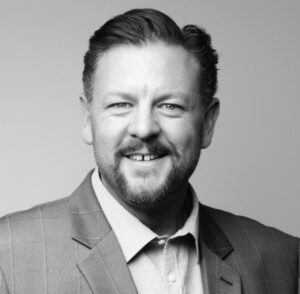 Peter is keen to work with clients and customers past and new and can't wait to roll up his sleeves to ensure the very best outcomes for our clients and customers.
Personally Peter has a real love for cooking, enjoys movies and spending time in nature. He is a dedicated volunteer having served as a volunteer board member for the Reserve Forces Day Council (TAS) and Kingston Beach RSL, as well as a current Volunteer Fire Fighter for Tasmania Fire Service. His partner Vannessa and two children Olivia and Harrison are his biggest supporters, and his rock.