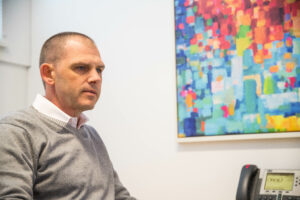 What is your role at TCS?
Specialist IT Consultant
How long have you been with the business?
About 10 Years
Tell us about your role
My role revolves around all things IT for the business. I work with our clients in system integration and automation, as well as all hardware and software upgrades and maintenance internally.
Favourite things about coming to work?
I'm known as the fix it man and I love facing challenges and getting a good result for internal and external stakeholders.
What Floats your boat?
Personal – I really enjoy running, hiking, and spending time with family.
Work – I enjoying researching the latest technology trends and making sure we can keep ahead of the curve.